How Karate Helps Children Build Self-Confidence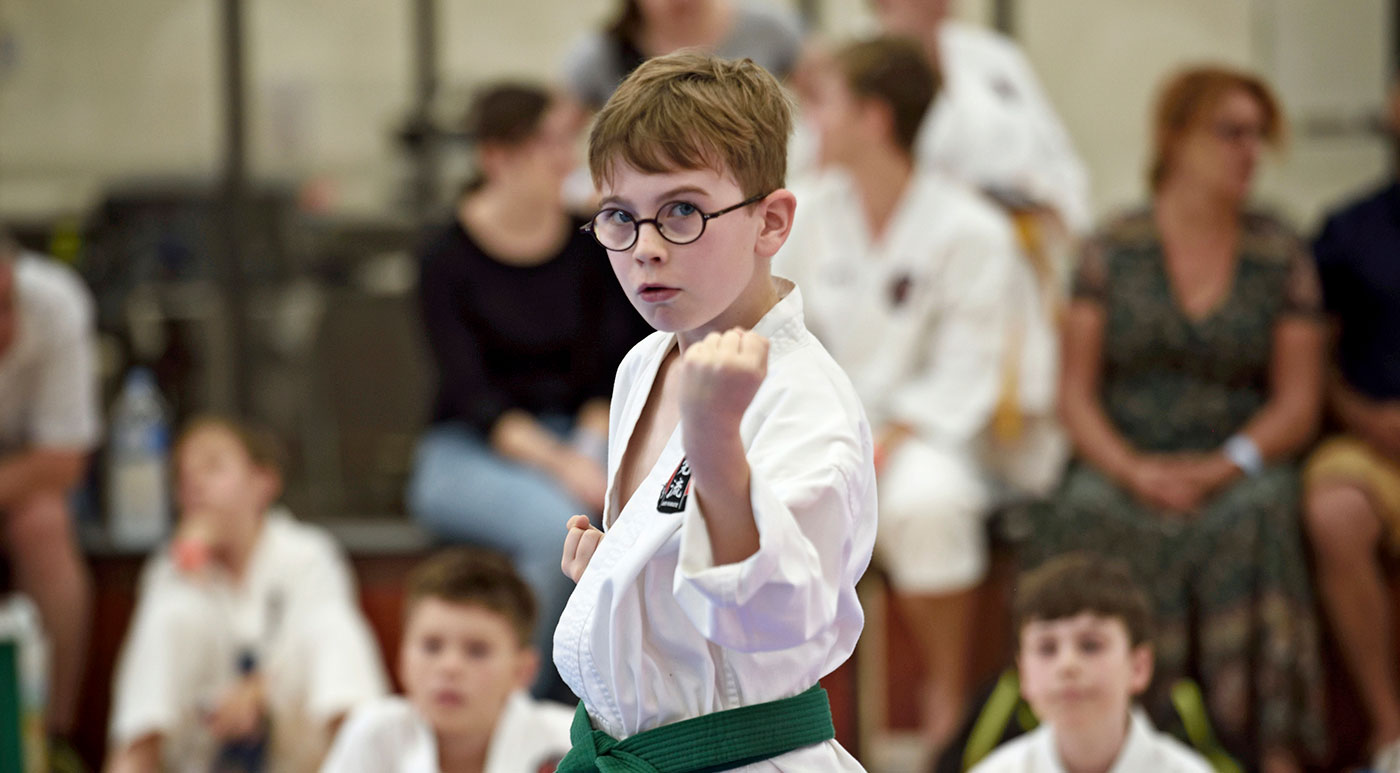 Karate is the ideal sport for children for building self-confidence, balance, coordination, discipline and social skills. Karate has the ability to make your children stronger, from the inside out.
Self-Confidence and Karate
Apart from getting their young bodies moving, karate encourages children to step outside their comfort zone and try new things as they progress through their karate journey. Children will carry this strength with them through their lives, equipping them with the self-confidence to deal with challenges thrown their way.
Being a non-competitive sport, karate is not as high-pressure as some other activities. Continuing to improve with each session means students only ever find themselves winning which is a great self-esteem boost.
Unless you're competing in a tournament, karate is generally not a spectator sport. While a few parents choose to watch, many drop their children off, or even choose to participate themselves! This creates an environment where young people can feel completely comfortable to train without worrying what others might think of them.
Karate teaches children that size or gender are not barriers to achieving success. This can be a very powerful realisation, particularly for children who may be shy or bullied.
Confidence is something that will help children in every area of their life, from meeting new friends, trying new activities, finding their first part-time job, speaking up in a group environment or in front of an audience.
Bullying and Karate
Bullying is a serious issue, as the effects can last for years after it stops. In some cases, right through to adulthood. Karate is extremely beneficial to children who are the victims of bullying.
Karate helps children who are experiencing bullying in a number of ways. Most children who are bullied are shy and lack confidence, and so appear as "easy targets" for bullies. As karate nurtures a child's self-esteem and builds their confidence, the bullying often stops through this process alone.
Instructors also train children in dealing with bullying, and encourage them to speak to their teachers and parents. In some cases, children may feel uncomfortable speaking with their parents if they are being bullied. Because karate deals with self-defence, children who are bullied will often turn to their instructors for advice on dealing with these situations. In this instance, the instructor can notify the parents of the child's situation.
Karate and Bullies
Some children who have a tendency towards bullying may develop an interest in karate. Parents of these children might fear that the skills their child learns at karate may make their bullying worse. This couldn't be further from the truth!
To begin with, bullying and low self-esteem go hand in hand, so as karate builds a child's self-confidence, their interest in bullying others will generally lessen.
Secondly, being regularly reminded that their karate is ONLY to be used for self-defence, and is something that can never be misused without risk of being suspended from training, provides extra motivation for children to behave.
If you're concerned about your child's attitude towards other children, please speak with your instructor so he or she can help you further.
Training with GKR Karate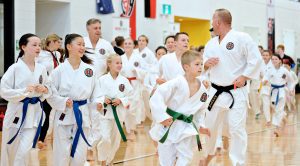 All GKR Karate classes are taught in a supportive, encouraging and inclusive group environment which fosters the values of GKR Karate:
Pursue the highest standards of personal character
Cultivate a spirit of effort and perseverance
Exercise courtesy and respect towards others
Refrain from reckless or violent behaviour
Be faithful and sincere in everything you do
Children can start training with GKR karate as young as 5 years of age. Click here for more information on children and GKR Karate.
Further reading
If your child is a victim of bullying, there are many websites that offer great advice and support. Below are the official national websites which all contain helpful information, as well as links to further support.
If you're not already a GKR Karate member and you'd like to learn more, or register for a free trial, please click here to locate your nearest class.