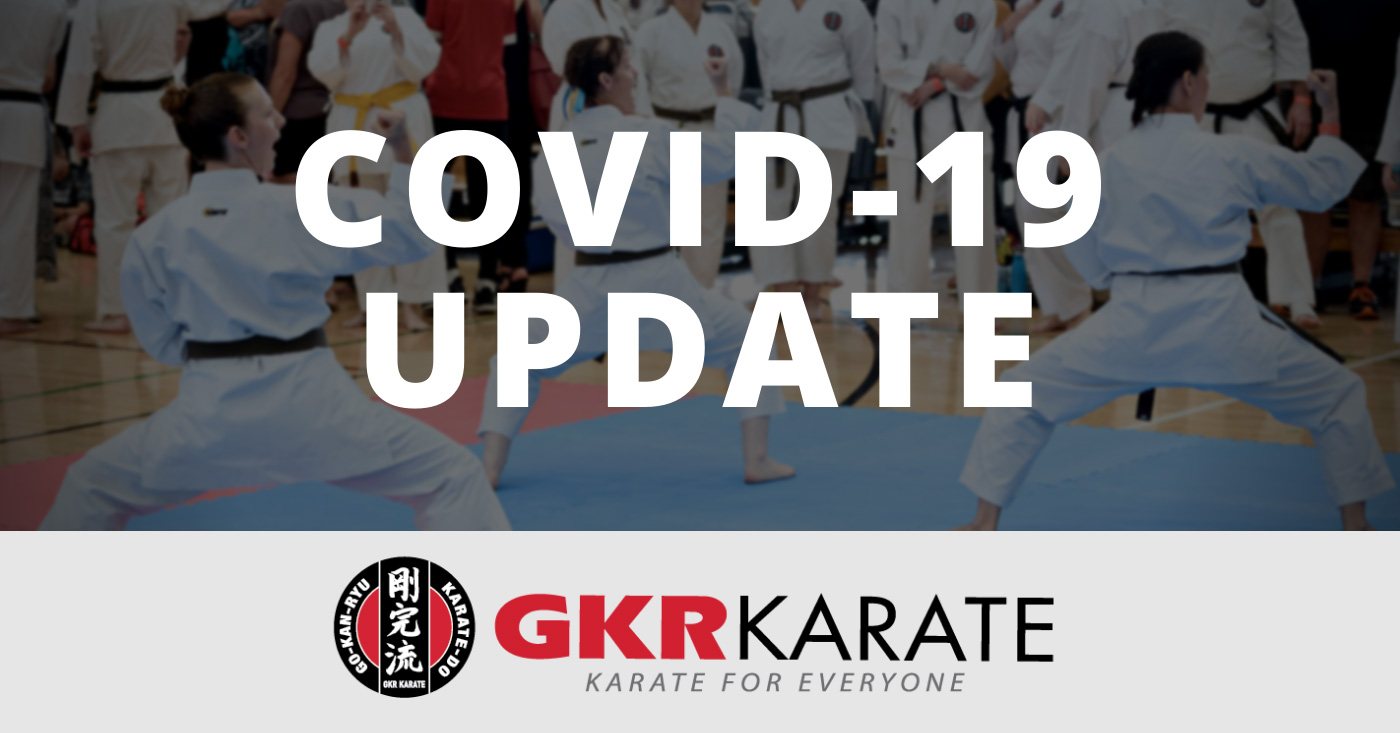 GKR Karate classes in Australia will be suspended for the time being.
Dear GKR Karate students and families,
Over the past 7 days, we have been closely monitoring the daily (and sometimes hourly) Coronavirus updates being released by the government and official health authorities. Last Monday the 16th March, we initiated a series of added safety protocols into our classes relating to safe distancing, hygiene, and the removal of physical contact activities. We also postponed all larger events such as combined seminars and tournaments.
In taking these steps, we were not only doing our best to conform with the most up-to date advisories, but our decision to continue running classes was guided to some extent by the fact that many gyms, hotels and restaurants were still operating and most importantly, that schools were still open.
As we have all seen however, the threat levels being expressed by both the Federal and State governments have grown exponentially throughout the week. There are clearly many views being expressed in the media about the best way to combat the spread of the virus, but we support whatever short-term strategies are being put in place to keep the community safe.
Once it became apparent over the weekend that several states were preparing for widespread lockdowns of non-essential services, we felt that it was time to invoke a temporary nation-wide suspension of all GKR Karate classes. This will take effect from today – Monday 23rd March.
WHAT'S NEXT? – WE'RE GOING ONLINE FOR NOW!!
Within the next few days, we'll be making contact with you about our plans to provide GKR Karate students with a brand new platform that will deliver high quality training materials and regular online tuition throughout this period of closure. We are confident that you will find these tutorials to be invaluable as it will give you exposure to many of GKR Karate's most senior instructors, and offer you the opportunity to stay engaged with the GKR community until we can re-commence normal training.
In the meantime, we wish you all the best of health, and hope that the widespread closure of businesses is not impacting you and your family too severely.
Thank you again for your support and understanding.
Kancho Robert Sullivan
Chief Instructor
GKR Karate
23rd March 2020