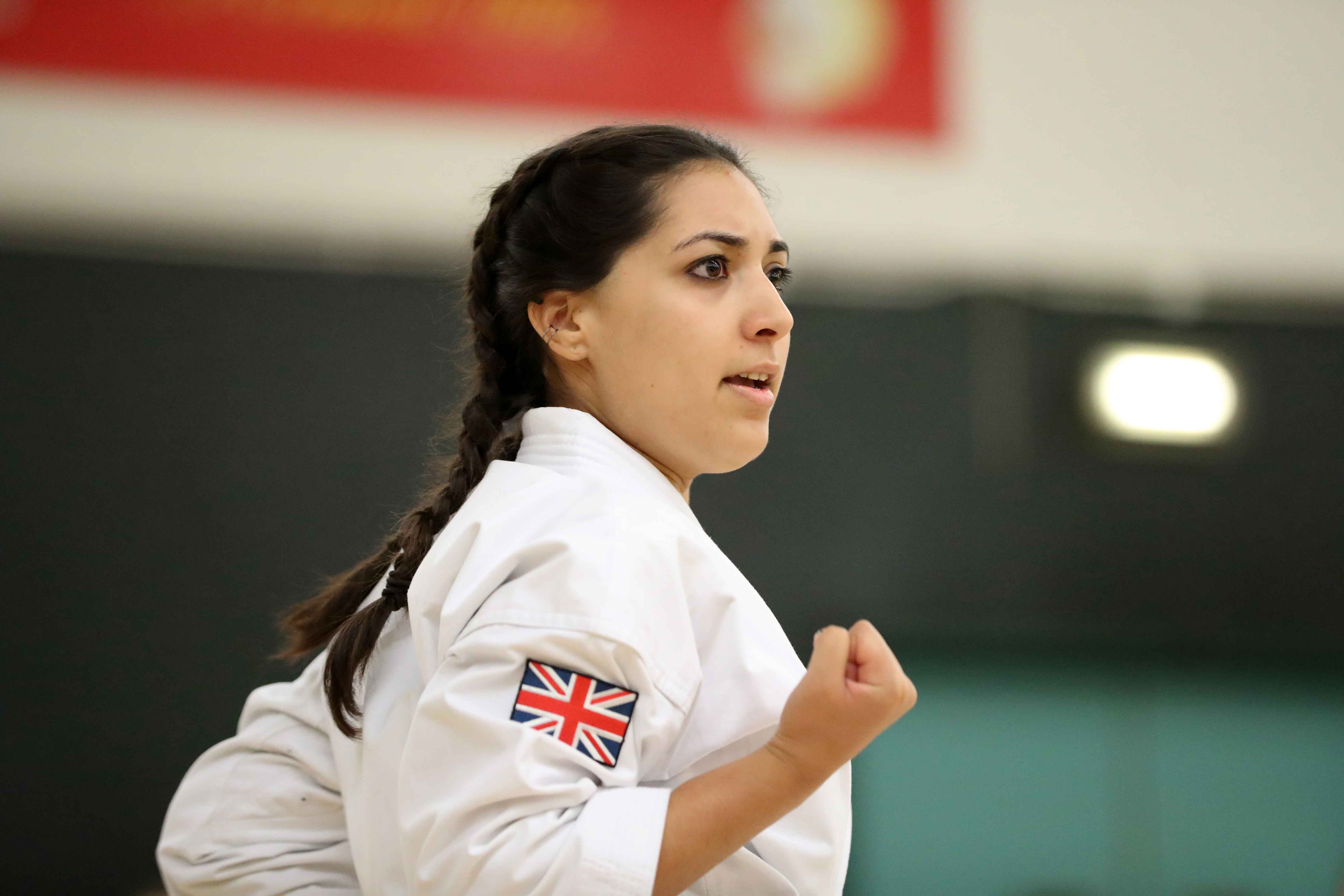 THREE months may have elapsed since she wowed judges to win gold on the international stage, but Kyra Gaiger still feels as though she has not fully awoken from her World Cup dream.
Speaking to Shimbun Magazine on her return to the competitive ring at the end of September, GKR Karate's kata queen said: "I'm still in shock – what happened in Milton Keynes hasn't really sunk in yet.
"Being called champion is an odd feeling and feels a bit surreal. I remember reading Shimbun years ago and thinking how cool it would be to be in there and now I am. A dream from when I was little has come true."
There was, however, nothing sleep-like about Kyra's bid to claim the women's senior open South & West London kata title.
The World Stage
Demonstrating the poise that propelled her to the top of the podium at the World Cup, the 20-year-old saw off the challenge of Becky Andrewartha (silver) and Bianca Cohen (bronze) to add another highlight to her golden year and book her place at the UK championships in Sheffield on November 16th.
Kyra continued her winning habit alongside Bianca Cohen and Holly Kirwan, with the trio beating Sarah Boorman, Mary Pitt and Anne Sadler to team kata glory.
Reflecting on the latest additions to her gold medal collection, the university student insisted that winning at the World Cup had not diminished the delight of impressing regionally.
"I did not want to go to the worlds, do well and then not qualify for the national championships," she added. "I was probably more nervous going into this tournament because there was a bit more expectation that I would do well.
"A lot of that was self-made pressure and came from knowing I have not done much training because of moving north to go to university. Hopefully, in a couple of weeks – when I'm fully settled – I'll get some training in up there in time for the nationals.
"I've always trained a lot so not having been able to do anything over the last month has been an odd feeling. Sitting there on a Tuesday or Thursday and not being in a dojo feels weird!"
This article originally appeared in Issue 2 of Shimbun Magazine in 2019.