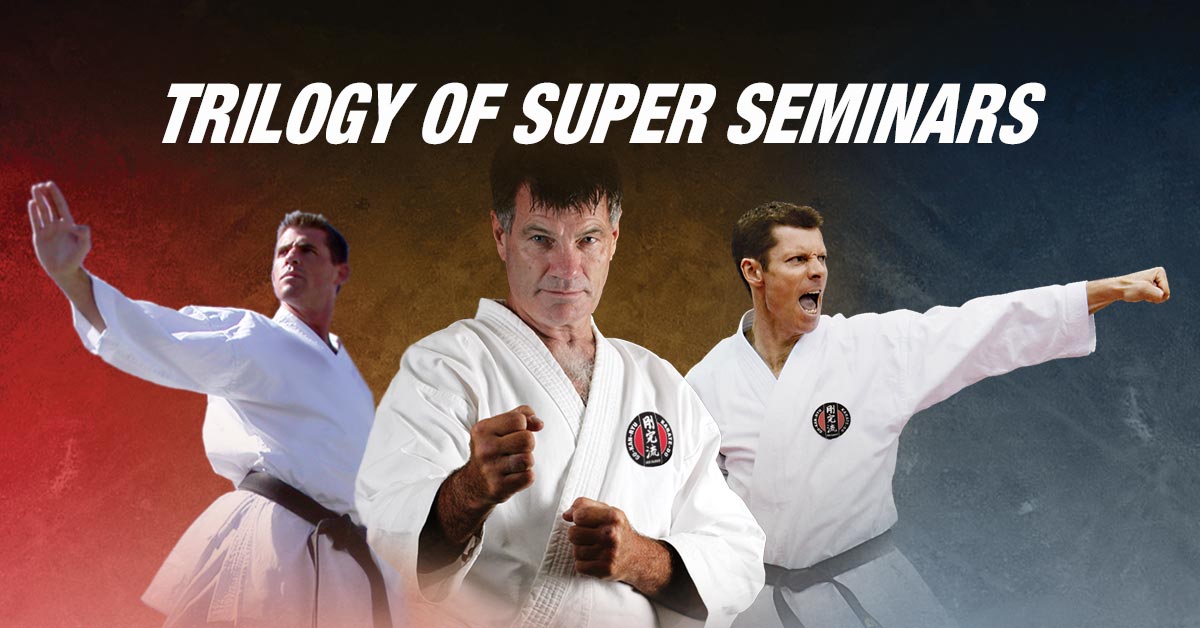 For the very first time, Kancho Robert Sullivan, Shihan Gavin Samin and Shihan Anthony Ryan will conduct a trio of Zoom Super Seminars.
This is an ideal opportunity to train with GKR's 3 most senior instructors and be part of our biggest ever UK online event!
Shihan Anthony Ryan, International Director of Coaching
Sunday 8 November
Shihan Gavin Samin, Assistant Chief Instructor
Sunday 22 November
Kancho Robert Sullivan, Founder & Chief Instructor
Sunday 6 December
Save by purchasing all three seminars for just £24, or purchase each seminar individually for £12.
Each seminar will run for 90 minutes, followed by a 30 minute Q&A session at the following times:
United Kingdom – 10am
Australia (ACDT) – 8.30pm
Australia (Qld) – 8pm
Australia (WA) – 6pm
New Zealand (NZDT) – 11pm
Can't make it on the day? No worries! A recording of the Seminar will be available to all subscribers within one week of the event. You will receive an email when it's available to view in your Online Dojo Library.