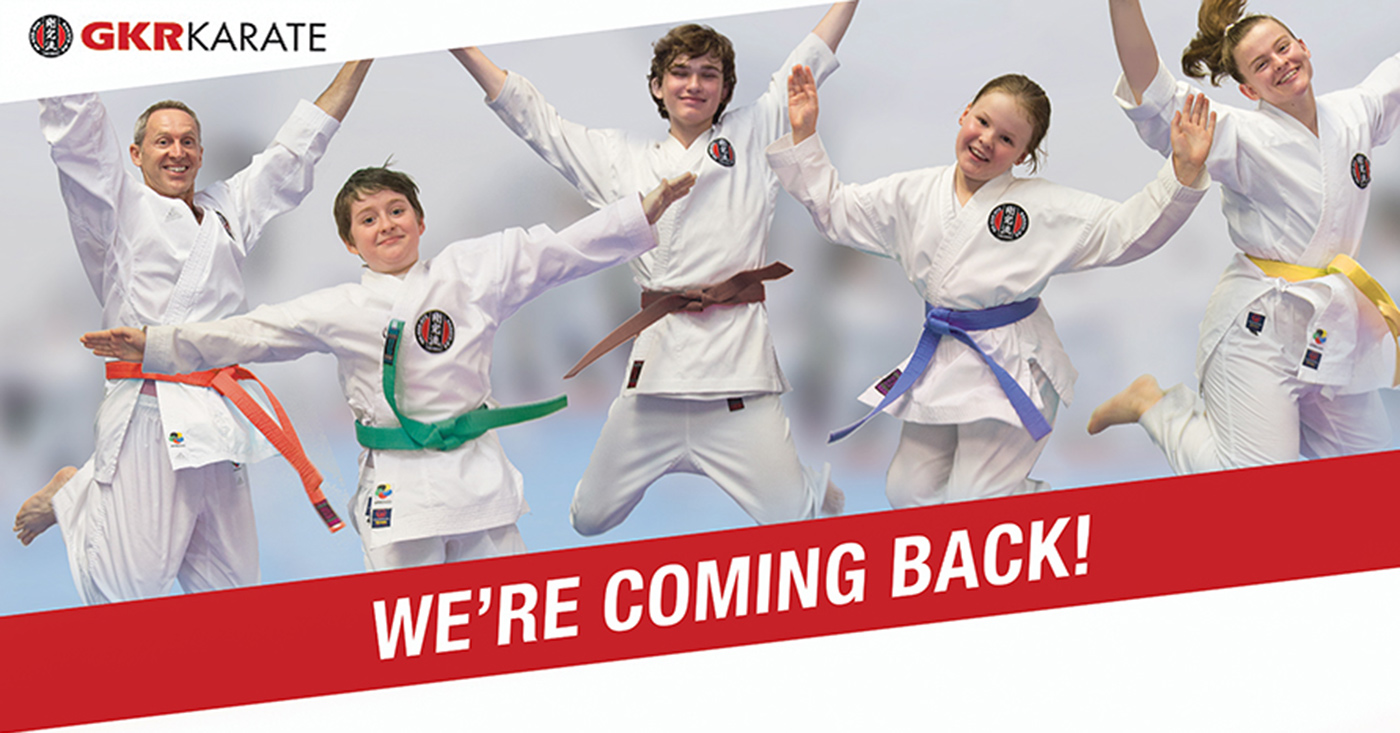 We have some exciting news for all UK Students and Parents!
GKR Karate classes will be returning very soon!
We hope you've all managed to stay as healthy as possible over these past few months, and that our online classes have contributed in some way towards maintaining your overall wellbeing during this unprecedented time.
In line with the government's roadmap for reopening, classes for students under 18 years of age can re-commence from Monday 12th April. Students 18 years and over can resume training from Monday 17th May. As these dates draw closer, please keep an eye on your inbox and local Region's Facebook page for more specific information about classes reopening in your area.
We're thrilled to be getting back in the dojo and we're looking forward to catching up with everyone in our GKR community very soon!