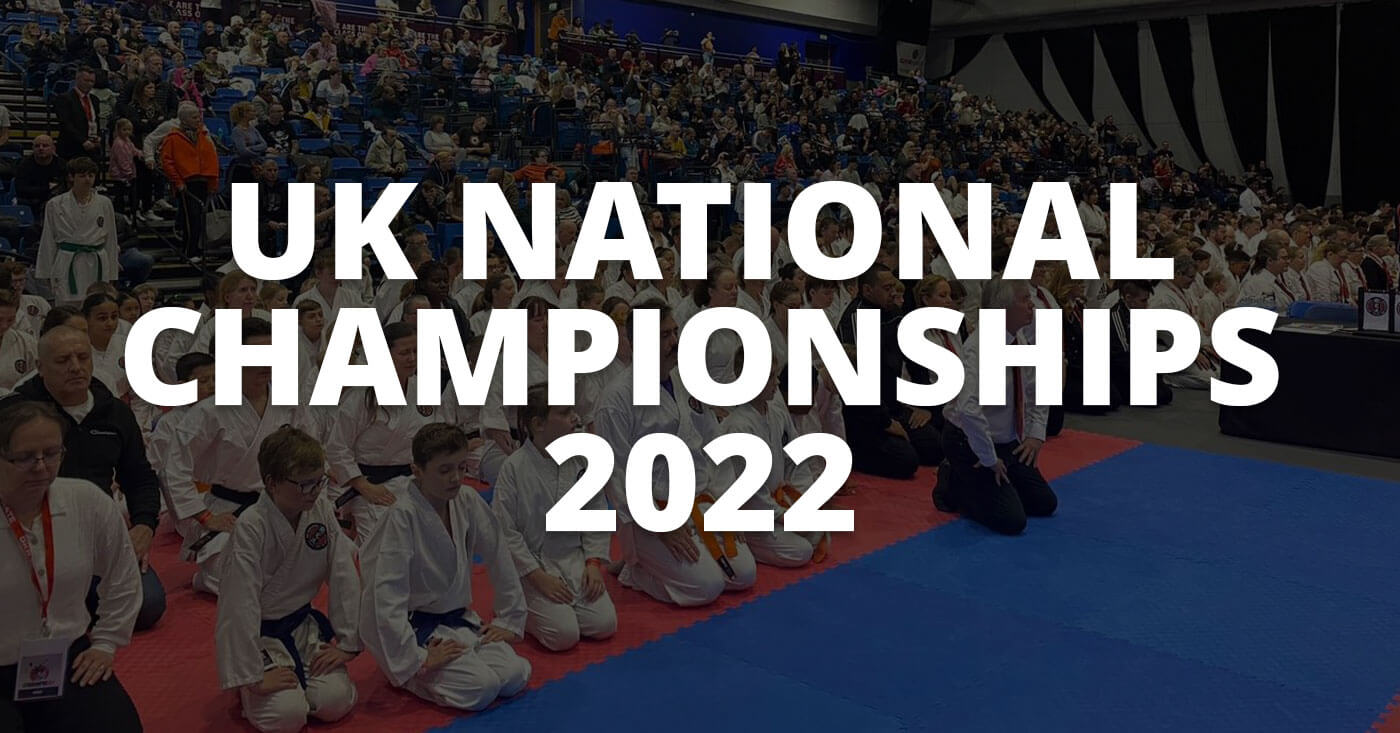 A message from the GKR Karate UK National Championships Tournament Director – Sensei Ryan Marvin:
"Dear Competitors & Spectators,
What an amazing day we had at the GKR UK NATIONAL CHAMPIONSHIPS! I wanted to take the time to personally thank you all for making the day a huge success. The standard of Karate that was on display was outstanding, and I speak for all of the Instructors and Officials for the club when I say it makes us proud to be a part of your Karate journey.
The only thing that stood out above the talent on display was the attitude and camaraderie that was shown throughout the entire event. It was wonderful to see smiling faces cheering on each other – regardless of our own results on the day.
The true reflection of a Karate-Ka isn't how many medals you win, but the person you become! Even if you didn't get to take a medal home this time, you showed the attitude and behaviour of a champion! And that puts you in good standing to be able to focus, improve, and take home a medal in 2023!
If you did win a medal – a massive congratulations! Your hard work and perseverance paid off, and that is what earned you your result on the day! Keep up the great work! Click the button below to view the results page, where your name and achievement will be remembered forever!
To our spectators, again I want to thank you for the time and commitment that you all put in, not just at the nationals, but throughout the year supporting your friends and family members. I'm sure you have all spent a lot of time driving around, sitting at the back of classes and even watching Kata performances in your living room! You are all as much a part of GKR as the students you support.
And finally thank you to our officials who give up so much of their time to study and improve as officials, as well the time they give on tournament days to help these events run smoothly. It is truly appreciated.
At the tournament, we had DE Photos – our professional photographers who have been taking photos at events now for over a decade! If you didn't get chance to see your pictures and buy a momento on the day, you can follow the link below, find your ring, and get your pictures sent directly to you! Competing at a National tournament is a HUGE achievement, and having a professional photo of your events and achievement will be something to be proud of and cherished for many years!
And finally, if you took any photos, or filming on the day, please share them to our Facebook page or on Instagram using the hastags #gkrukchamps22 and #gkrkarate to have them added to our album on Facebook and the gallery below. Of course, those who were brave enough can also use the #shihanselfie hashtag too!!
Kind Regards,
Ryan Marvin
National Tournament Director
Zone Director & Senior Instructor"
Please wait while the photo gallery loads below or click here to view the photos on Facebook.