NSW RUNS IT'S SECOND BLACK BELT OPEN
On August 25th, Sydney, Australia hosted it's 2019 NSW Black Belt Open. Inviting Black belts from nine Regions across NSW to take part in a round-robin tournament, this event-concept was born last year and following it's success, cemented a spot once again on the 2019 calendar.
A stand-alone event last year, 2019's was run in conjunction with the NSW State Titles (for Kyu grades) giving our budding future black belts the opportunity see our current crop of elite in action.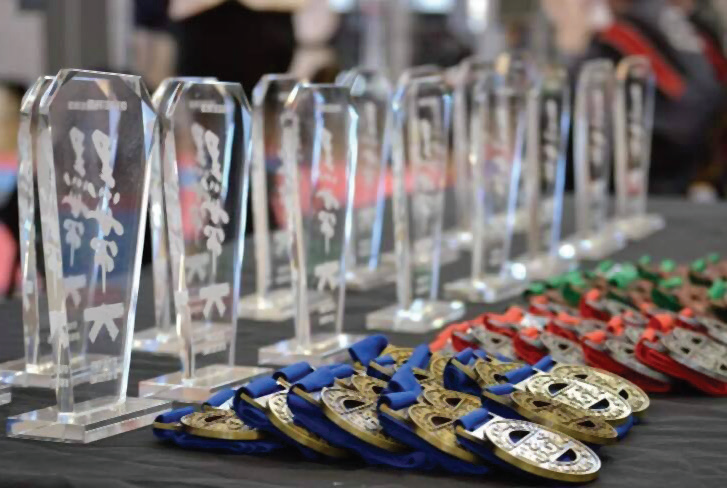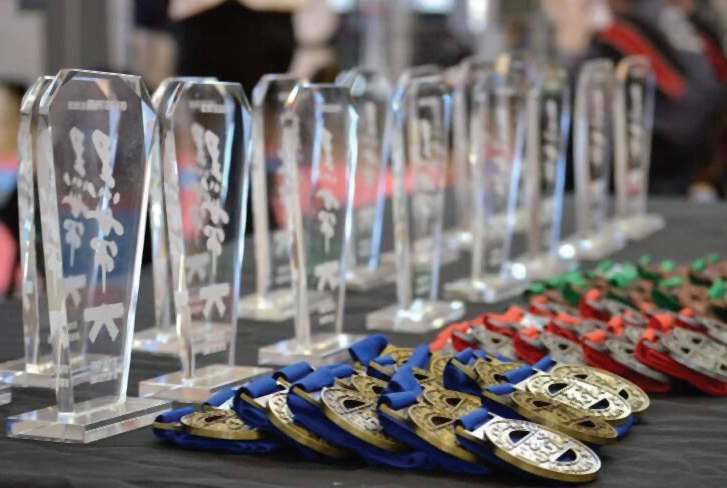 HOW KATA DIVISIONS WORKED
All competitors would have four rounds of kata. Gold, silver and bronze was decided on those who accrued the most wins. If multiple competitors finished with an equal number of victories, then the competitor who had accrued the most flags across four rounds would win; this meant it was best to win 3-0, and one did lose, to go down 2-1. If that still couldn't split the difference (which at times it didn't), we had a Kata off.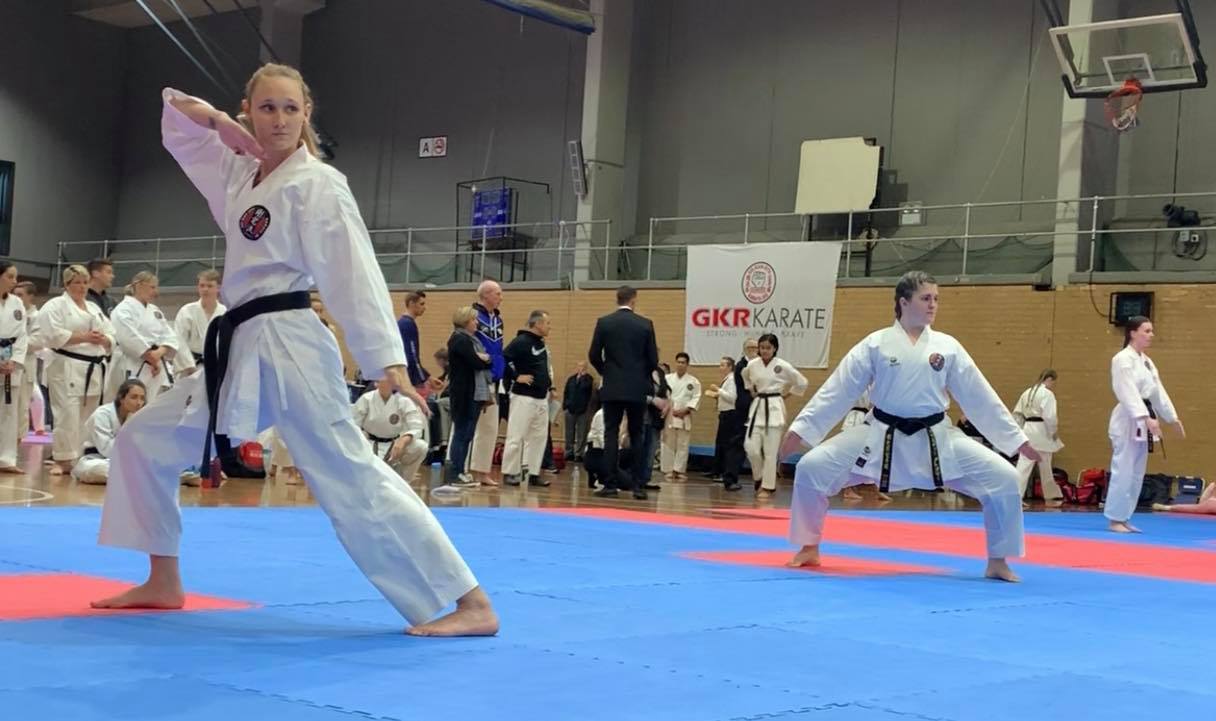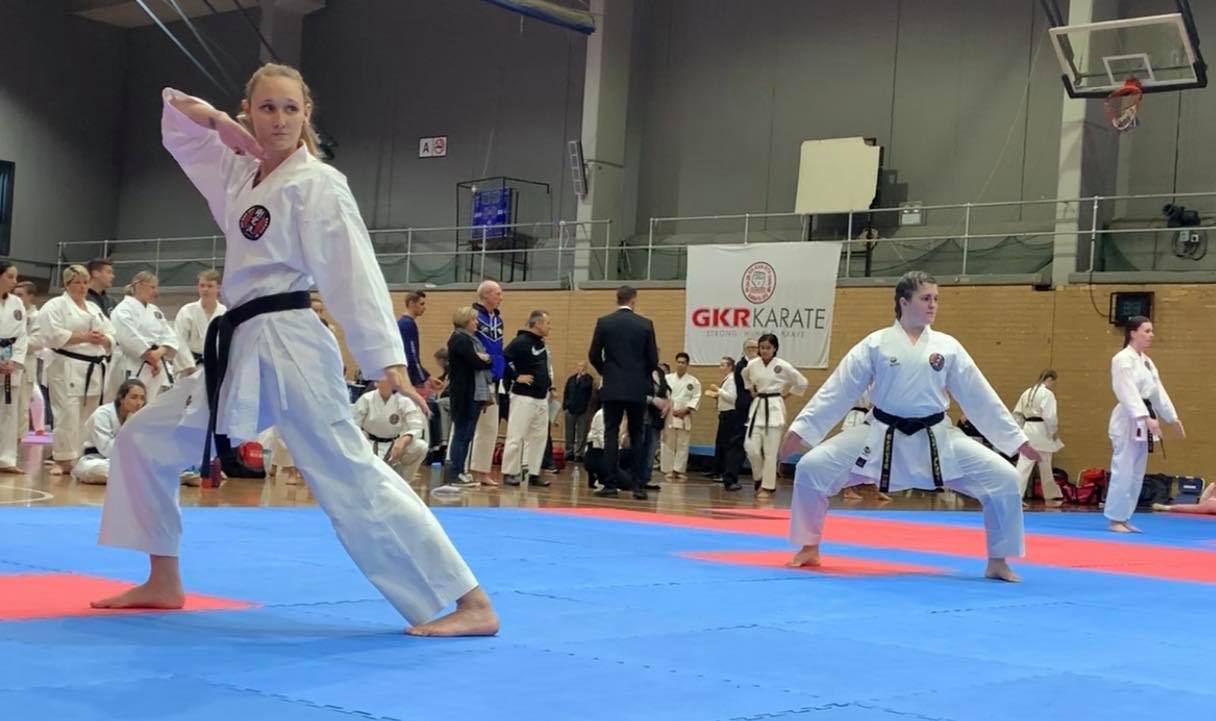 HOW KUMITE WORKED
Once again all competitors had four bouts and medals were decided by the number of wins. When multiple competitors were on equal wins, the winner was decided by the best For-and-Against aggregate. So it was best to win by a large margin, and if one did lose, to go down narrowly.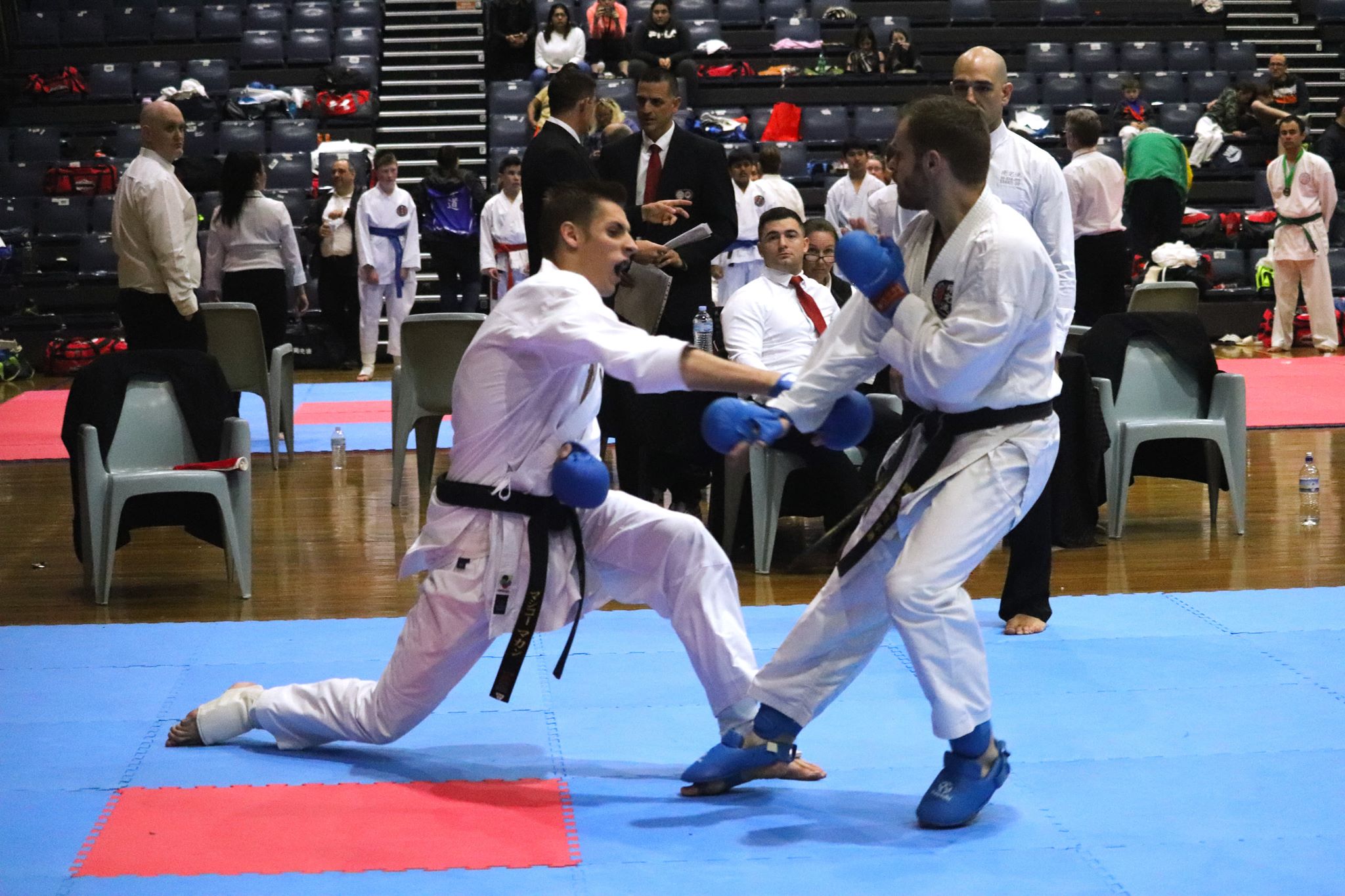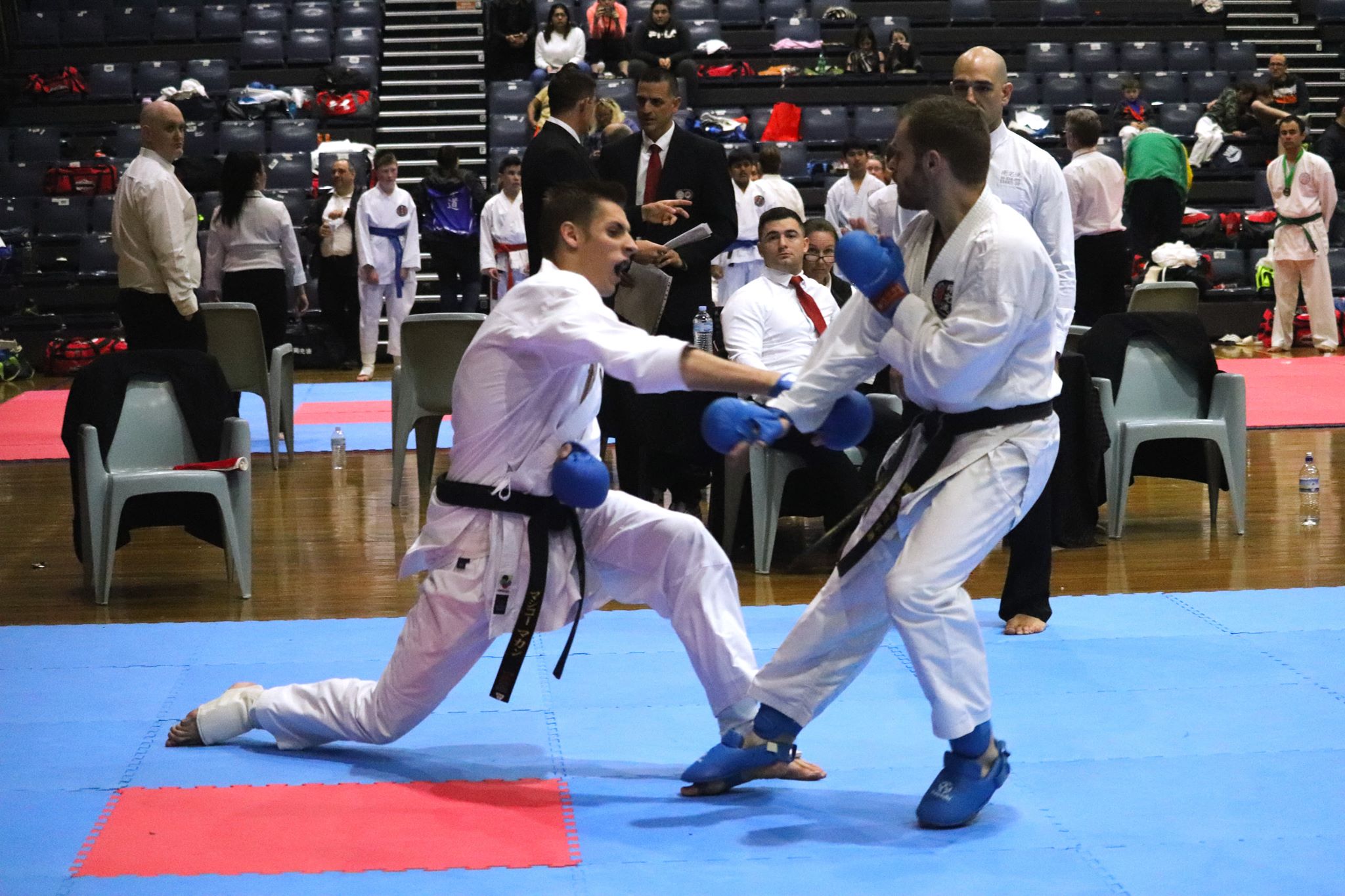 BLACK BELTS SHOULD NOT BE GENERALISTS
We intentionally kept each division on a single ring (bar women's Open Kata which had its kata divided into two pools with a Finals to decide the winners). The reason for keeping them on one ring (even if it meant 25 bouts of kata and 25 bouts of kumite were required to finish the division) was to give competitors time to refuel, but more importantly, observe all their competitors.
Tournament Director, Shihan Anthony Ryan explains, "Black belts should not be generalists; meaning they shouldn't simply have 'their way of sparring'. The way a black belt fights should be governed by their opponent: their opponent's timing, their distance, their tactics, their favoured techniques, their strengths and weaknesses. A black belt should be able to observe an opponent, assess and adapt to the situation – much the same way a professional poker player will beat you regardless of the 5 cards they are dealt out"
"Yes you should be able to do this on the fly (in the ring) but the development of this skill starts by having the opportunity to sit ringside and really watch people fight, or even do kata! If someone's kata is more dynamic than yours, when you meet them in the ring, choose a kata where you are demonstrating your fluency, strength, circular techniques and core work. So judges are now comparing apples with oranges. Of course this is a lesson for life. Whatever hand life deals you, adapt and strategise to find happiness, success or the most positive outcome possible".
Competitors were even emailed their draw days prior their event, so they knew which other competitors were in their division, when their division was on, who all their bouts were against, whether they would be Aka or Shiro for each, even who the three Judges would be for their division. We wanted to give them the best opportunity to go in with a plan.
NOTABLE MENTIONS
The women's Open Kata was up first, over two rings with six competitors in each vying for a top two finish to make the semi-finals. Former World Open Kata Champion, Claudine Chicheportiche was back in the ring for the first time since 2016. As a side note, Claudine left to focus on making the Australian Boxing team for the Olympics and narrowly missed out on this incredible dream. She won her pool, then her semi-final, but was ultimately pipped at the post for a fairytale return by a red hot Kirsty Gregory (Newcastle R14) who took Gold.
The women's Open Kumite was all on one ring and hosted a powerful field. Among those were Claudine (mentioned above, who also happens to be a former World Open Kumite Champion), recent World Cup finalist, Eliza Burgess and even the newly crowned World Champion, Olivia Deans.
Sadly for the spectators, the stars didn't align and they never met in the ring. Ultimately, Claudine got her fairytale return winning Gold as the only fighter to go through undefeated. Olivia won silver losing just one bout.
In the male open kumite, competitors also fought it out on one ring. At its conclusion we had three fighters who had all gone through undefeated (Jack Marstaeller, Clint Mares and newly crowned World Champion, Samuel Penton). All three had really shone in a highly skilled division so it was decided that we would run an A,B,C finals scenario rather than use the count-back system.
In the end it was the World Champion, Samuel Penton who prevailed. But despite winning 6 fights, Sam failed to meet another challenge; that anyone who score with a spinning back, spinning side or spinning hook kick (the legal variety) would win two free movie tickets.
Despite multiple attempts at spinning hooks (keeping the crowd engaged) he never quite landed one, going home with the trophy but no tickets.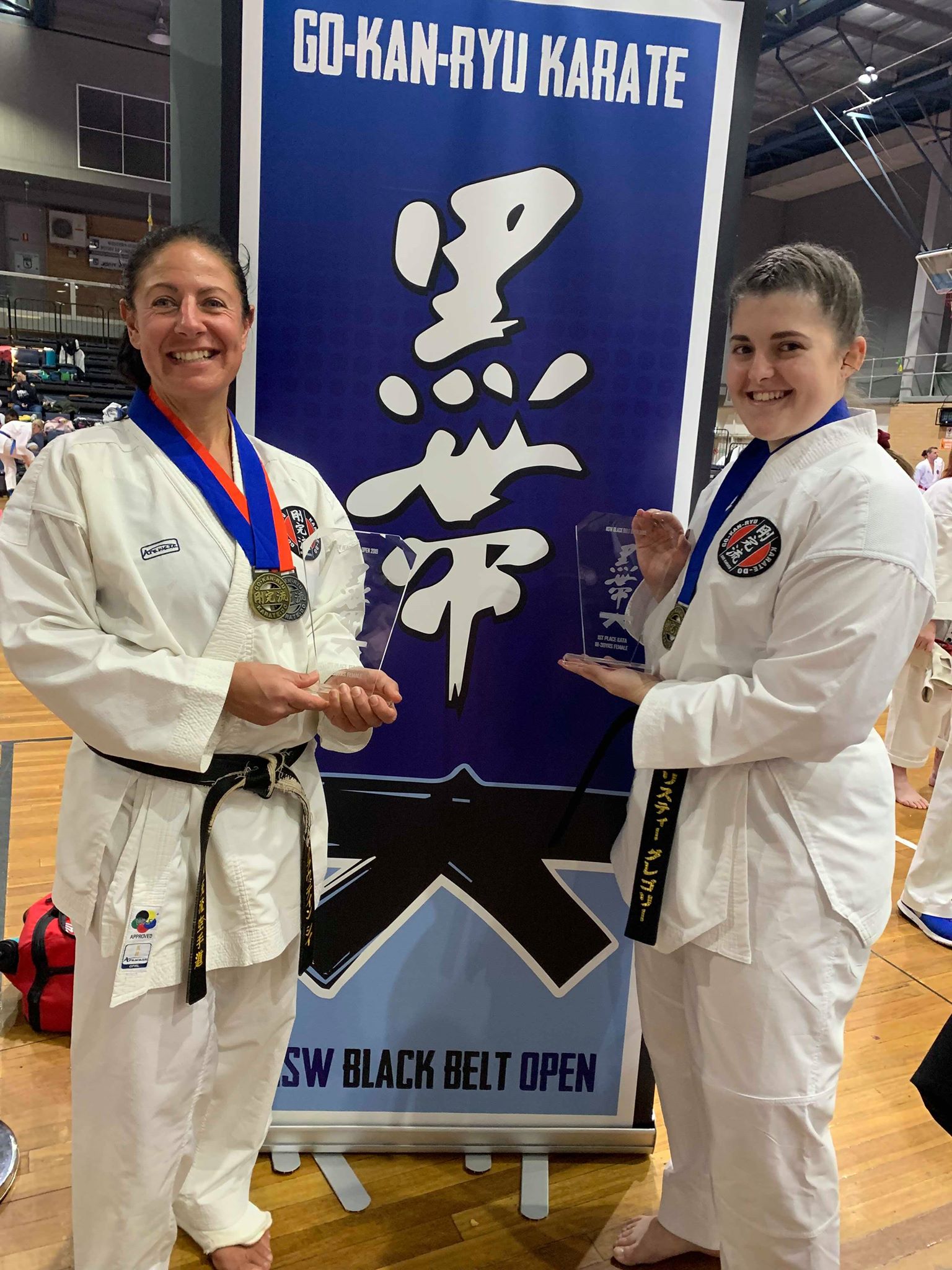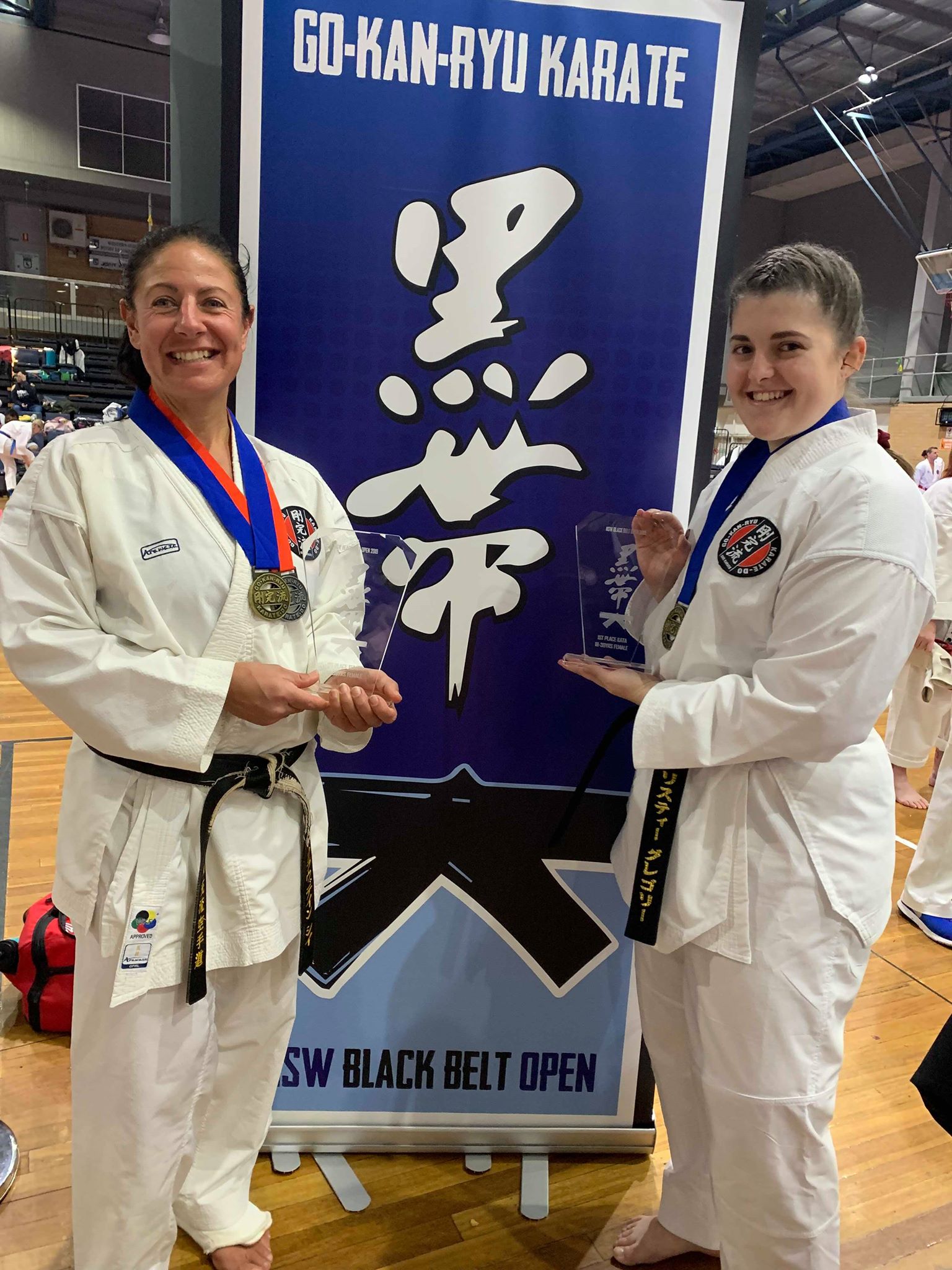 THANK YOU
We would like to thank all Judges, Referees, Ring Marshals, Time-keepers and Score-keepers for their help. We would also like to thank Kancho Robert Sullivan and Shihan Gavin Samin for coming down to help make it a special day.
Finally a big thank you to all the competitors for supporting the event. We've got some exciting new ideas we're keen to implement for the 2020 instalment. Until then, train hard and inspire others.
LEADERSHIP BOARD
Amongst the 9 Regions competing, bragging rights go to: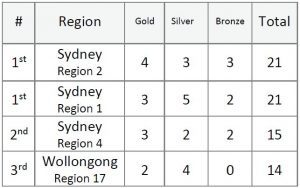 RESULTS
HIGHLIGHTS