NSW BLACK BELT OPEN TOURNAMENT
On Saturday August 18 2018, GKR conducted its first ever Black Belt ONLY tournament, the NSW Black Belt Open.
Held in Sydney, the tournament had only four age divisions:
14-17yrs
18-34yrs
35-49yrs
50yrs plus
ROUND ROBIN FORMAT
This tournament was also unique as competitors entered a round robin draw. Divisions spread across multiple rings had a guaranteed 4 or 5 rounds, with winners of each pool moving through to the medal rounds. Meanwhile, divisions conducted on one ring had 6 rounds, with the medals decided by those competitors who accumulated the most points.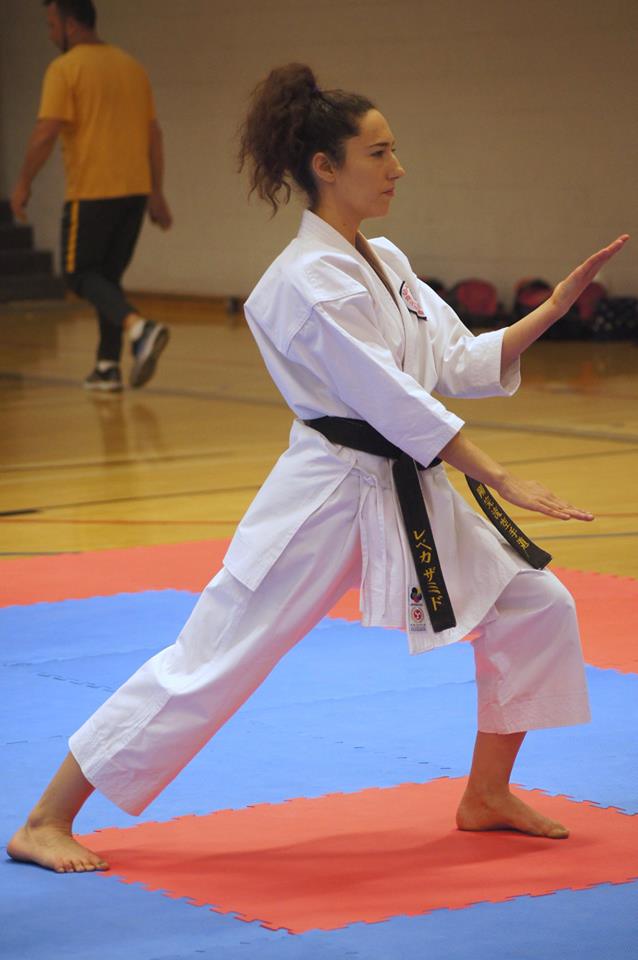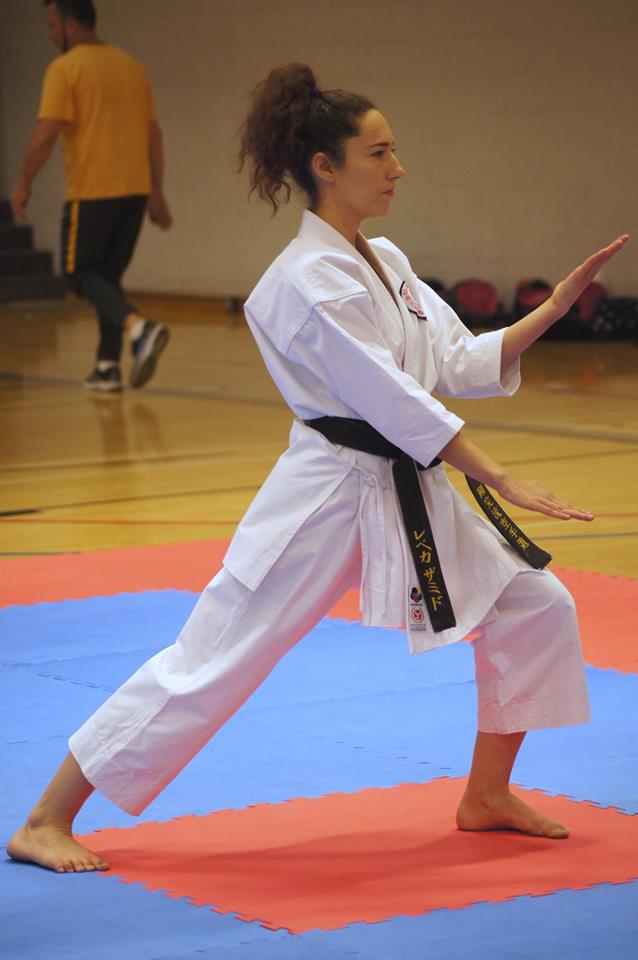 KATA
Kata operated with the flag system as two competitors battled it out at once. The winner of each bout gained 3 points while the loser gained zero points. Each round they performed a different kata of their choosing.
At times, divisions concluded with multiple competitors accruing equal points. For this reason, we had a secondary point system – competitors also gained a point for each flag; so winning 3-0 was more valuable than winning 2-1. Equally, losing 2-1 proved better for one's score than losing 3-0.
KUMITE
Like kata, competitors gained 3 points for each win and zero for each loss.
And like kata, if two competitors finished on the same number of points, we had a secondary (count back) point system. Their total points scored were added up, then the total points scored against them were deducted. The competitor with the best 'For and Against' aggregate would rank higher.
ENJOYMENT
A big reason for running this tournament was to celebrate our Black Belts and provide a tournament for them without the pressure of the 'Elimination draw'. This definitely showed up throughout the rounds. Competitors were more relaxed and a loss provided good feedback, to which they could make amendments and try to fix in the next round – as opposed to waiting for the next tournament.
To the competitors, we hope you enjoyed yourselves and got everything you wished from the day.
On behalf of all NSW, we would like to thank Kancho Robert Sullivan, Shihan Gavin Samin and all the Zone Directors across Australia and New Zealand who not only attended the event, but Judged the entire day.
And finally a shout out to Sensei Alex Pereda, who missed the action as his entire attention was devoted to the Admin desk, establishing algorithms for draws, finals etc.
(Many thanks to Natasha Fernance from Region 2  for the photos used in this article.  More to come later in the week!)