THE ULTIMATE SYNERGY OF STRENGTH, FITNESS AND BALANCE
GKR Karate & Fitness in Wollongong is a brand-new, multi-purpose facility that offers a comprehensive timetable of Karate classes, along with a functional fitness circuit gym and Yoga/Pilates studio.
---
KARATE MEMBERSHIP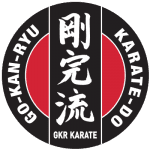 Karate is one of the most popular and respected Martial Arts in the world. GKR Karate promotes Karate for everyone, with classes for children (3 yrs+), teens, adults and families.  Apart from the obvious development of self-defence skills, Karate training also builds confidence, self-discipline, determination, mental focus, courtesy, self-control and of course fitness.
Our classes are taught by passionate instructors who are committed to providing an inclusive, safe and encouraging environment to help you develop your skills and reach your maximum potential.
---
MPOWER MARTIAL FITNESS MEMBERSHIP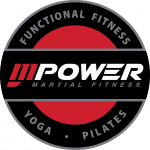 This all-inclusive fitness and wellbeing membership offers something for everyone in the family who is seeking to improve their self-confidence, physical conditioning, flexibility and mental calm. Our weekly timetable of Functional Fitness, Yoga and Pilates classes provides all the ingredients to create a composed, centred mind and a strong, resilient physique.
The term 'Martial' refers to combat, and our goal is to help members develop the physical and mental toughness to live their best life and unleash their inner warrior!
---
ALL-INCLUSIVE KARATE AND FITNESS PACKAGE

Ask about our all-in-one Karate and Fitness membership special offer which provides unlimited access to karate classes 6 days a week as well as access to over 30 Fitness, Yoga or Pilates classes. This all-inclusive self-defence, fitness and wellbeing membership offers something for everyone in the family.