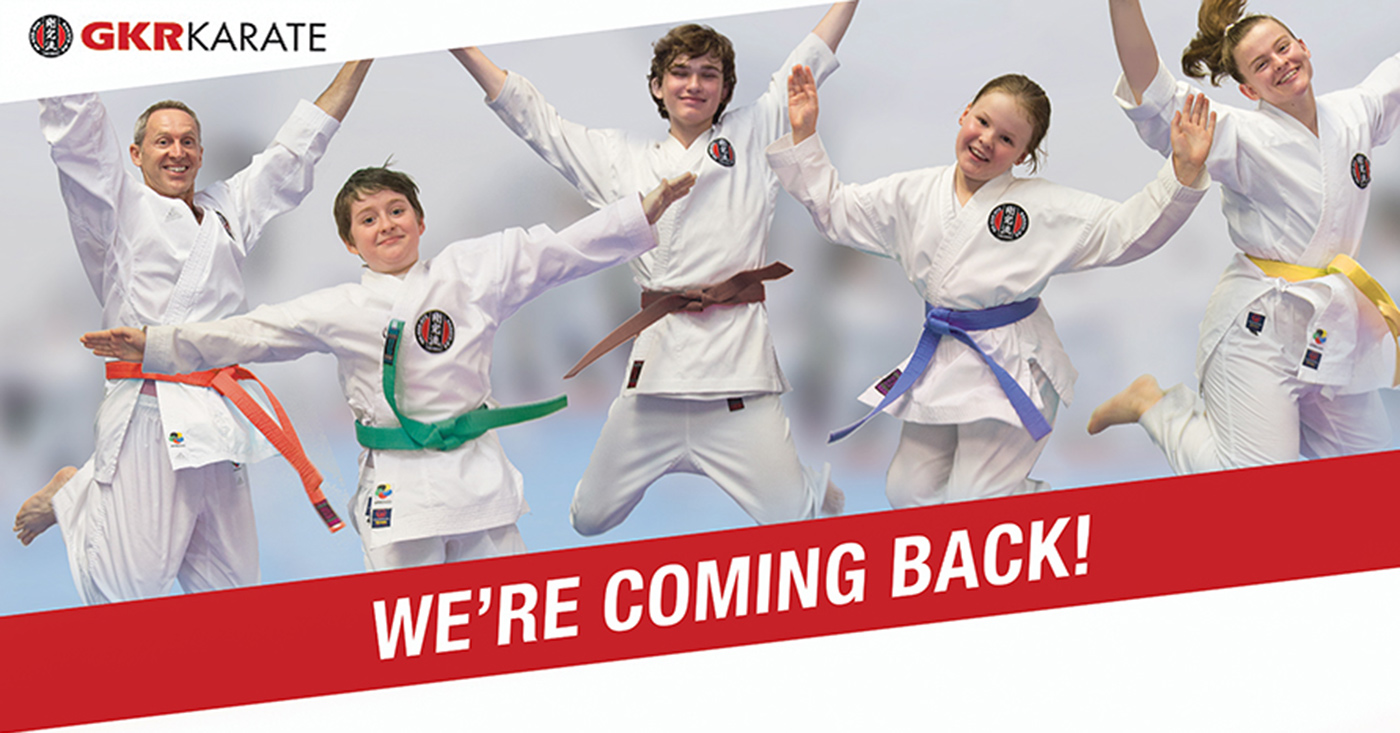 Dear Students and Parents,
After many months away, we are very much looking forward to re-opening our doors and welcoming all GKR members back to classes. The health of our students and instructors is of paramount importance to us and we will continue liaising with health advisories to ensure we provide the safest dojo environment possible.
As a start point, your instructors will be responsible for managing the movement of students in and out of the hall so please cooperate with them wherever you can to make this process as simple as possible. To this end, we kindly ask that you observe the following basic guidelines while the current level of restrictions are in place:
We are currently unable to accommodate spectators/parents in the dojo during classes
Children can be dropped to the door of the dojo to meet their sensei and picked up at the door
Please do not congregate outside the dojo before or after class with other parents
Students are not to congregate in groups before, during or after class
Any student who feels unwell should stay home and rest. We'll see you again soon 😊
We apologise for all the extra rules but we are doing our best to stay Covid-safe until restrictions are eased.
In addition to the above, we will also be implementing some temporary training protocols to maximise student/instructor safety:
No sparring, partner-work or close-up partner stretching
No kick shields or focus mitts in the dojo for the time being
Refrain from using a kiai
Wash hands before and after class (bring hand sanitizer + sanitizer provided at class)
No shaking hands in the dojo (bowing is great!)
Keep safe social distance from others in class of at least 1.5 metres
If you need to cough or sneeze, please do so into your bent arm
Do not share drink bottles or towels with other students
If you are required to isolate at any stage, please email our COVID support team at covidsupport@gkrkarate.com
We will continue keeping you up to date with any future government announcements, and we look forward to seeing you back at class very soon!
Thank you.