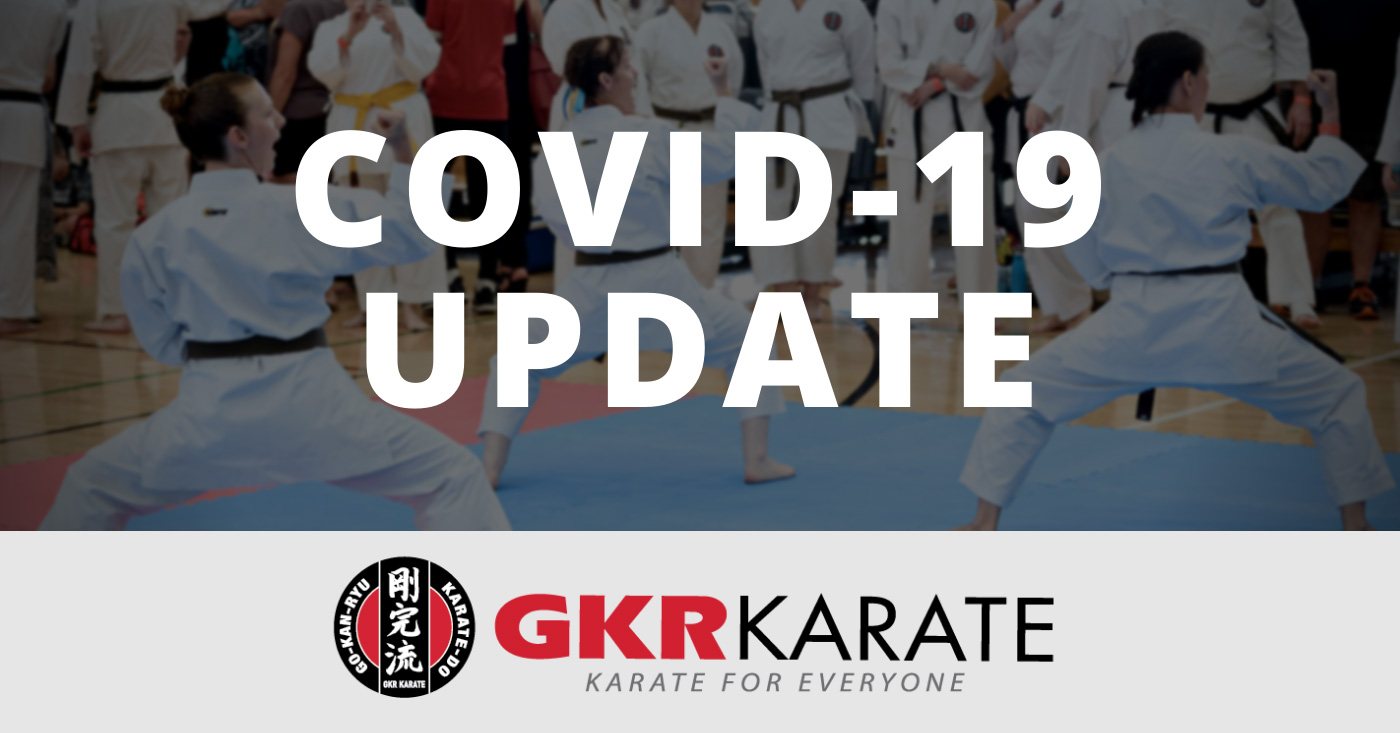 Dear Students,
Over the past 7 days, we have been closely monitoring the daily (and sometimes hourly) Coronavirus updates being released by the government and official health authorities. In light of announcements over the weekend about the planned temporary halting of all non-essential services in many states, we have taken the decision to suspend all classes until further notice.
We appreciate that this action will lead to questions about what's happening with your ongoing training fee payments but please be assured that we are working day and night behind the scenes to introduce a professional and high quality training option that we can deliver to your home throughout this period of class suspension.
Like many gyms, personal trainers and other martial arts schools are doing in these difficult times, WE'RE MOVING OUR CLASSES ONLINE FOR NOW!! Please bear with us over the next day or two while we finalise this brand-new platform for release.  As soon as it's ready to go, we'll be making contact with you about gaining access to the site, where you'll see the beginnings of what will be an ever-expanding catalogue of brand new online tutorials, including the release of our newly shot and never-before-seen GKR Karate Kata instructional videos. New tutorials will also be updated regularly throughout our period of temporary closure.
We are confident that you will find this material to be invaluable as it will give you exposure to many of GKR Karate's most senior instructors from the Australia, the UK and New Zealand. It will also offer you the opportunity to stay engaged with the GKR community until we can re-commence normal training.
There is nothing you need to do in order to be a part of our online training community. We will start sending you the content automatically beginning later this week and we hope you can support us during this time as we adapt to the interim shutdown.
If in light of the above if you would prefer to suspend your direct debit, we are able to offer you 4 x weeks free of charge at this stage and will be able to reassess at the end of this time.  This will ensure you stay on your locked in direct debit rate ready for when our classes return.
Alternatively, if you would prefer to cancel your contract then please let us know by emailing directdebit@gkrkarate.com and we can set this in motion.
Thank you for your understanding and loyalty during this period, and we wish you good health in these difficult times.
Kancho Robert Sullivan
Chief Instructor
GKR Karate
23rd March 2020